Sariba Sweden (Sariba Consulting AB) has existed in Sweden since 2019, but we are now, in earnest, stepping into the Swedish market. In June this year, we entered into a reseller agreement with SAP Sweden, an important milestone that marks our presence in this particular market.
Digitization of HR processes is high on the agenda for organizations across Europe, and the demand for HR consulting services and implementation of SAP HR solutions are increasing. Sariba's establishment in Sweden will give us access to both Nordic and international customers.
Why are we expanding?
The background for our geographical expansion lies in our desire and our goal to contribute to the development of more businesses. For over 20 years, Sariba has been a "pure player" with a dedicated focus on HR, mainly in Norway. We see that the expertise we have built up does not stop at the national border, and that we have a lot to offer the Swedish market.
In recent years, we have built up a Swedish professional environment with several skilled colleagues. Together with the HR expertise we have from the Norwegian market and the reseller agreement we have signed with SAP In Sweden, we are now ready to help Swedish managers and employees achieve more. We will do this by giving our customers access to both deep and broad expertise. In addition, we give our customers access to the best HR solution in the market . Based on best practice and the excellent HR system, SAP SuccessFactors , we have developed Sariba People Centric: Our preconfigured and packaged HR solution. Sariba People Centric will definitely be an accelerator for you who want to digitize your HR processes in a fast and smooth way.
We see that the expertise we have built up does not stop at the national border, and that we have a lot to offer the Swedish market.
More Swedish customers
Sariba already works closely with several Swedish customers. By increasing our presence in the Swedish market, we want to develop a network of Sariba customers who will be able to play each other well and exchange useful experiences.
Part of our job as an HR specialist is to remove complexity from our customers' processes and systems so that they can focus on acquiring, retaining and developing their employees in an efficient manner. We will challenge more customers to have a conversation with us to be able to spar about their challenge and see how we can share our experiences and find flexible solutions together.
To be employed in Sariba Sweden
Geographical expansion is also an important signal to Sariba's Swedish employees. Sweden is a market we focus on , and a market we both are, and will continue to be present in. By being employed by Sariba Sweden, you get to greatly influence your own everyday work. «How should we cooperate internally? What should we do on our own and what should we do together with our Norwegian colleagues? How do I want Sariba Sweden to be? " Being employed in Sariba Sweden allows you to be part of something completely new, at the same time as you have an entire organization, with over two decades of experience, behind you.
Sariba is looking for more good employees in Sweden, and you are welcome to get in touch if this could be something for you.
What does Sariba Sweden mean for Norwegian customers?
The fact that Sariba takes the step across borders and actively works with HR in countries other than Norway is certainly an advantage for our existing customers. Sweden has given us access to new and exciting expertise, and we have thus strengthened our professional environment. In addition, this is an advantage for you who have a company that extends beyond Norway's borders. Here we will now be able to contribute with local knowledge related to Swedish HR and payroll .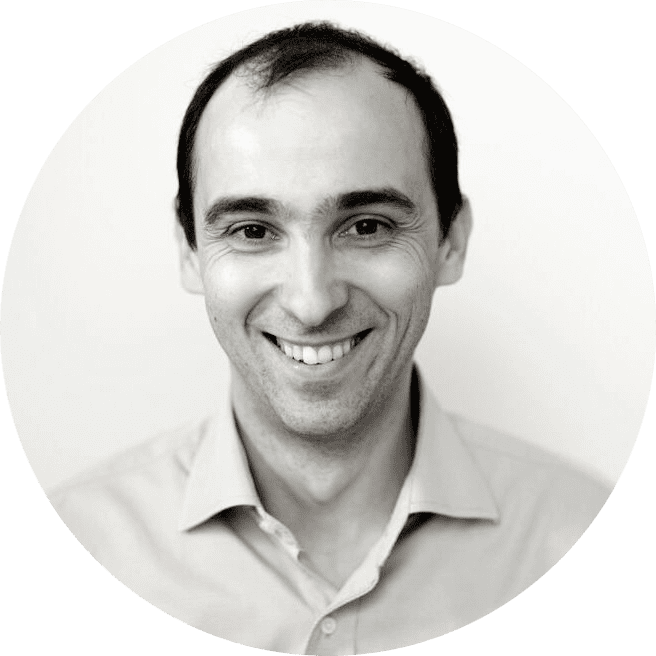 Lionel Layerle
Managing Director
Do you want to know more about Sariba Sweden, or what we can help you with? Or maybe you would like to work with us? In any case, you are more than welcome to contact our general manager, Lionel Layerle .