We are very happy right now, and there are many reasons for that. One of the reasons is named Thomas Carlström and he is our new Country Sales Manager for Sweden. With Thomas in place in our new offices in Stockholm, we are tightening our grip on the Swedish market, and are actively working to put Sariba on the map of the very best HR system suppliers, also in Sweden. To let you understand why we are so excited about Thomas, we have had a chat with him.
Enjoy :)
Can you tell us a little about yourself Thomas – who are you?
Yes, of cource. I am a 51-year-old man, living in Stockholm with my wife Linda. We have two wonderful children aged 18 and 20, who are passionate about alpine skiing: training, competitions and free riding. They are actually so interested in alpine skiing that they have moved away from home, are competing, and both live and attend a ski high school. Alpine skiing is a big part of my life. It's the whole family's hobby, and something we do together as often as possible. In the summer, I enjoy playing golf and being with friends and family, preferably in the garden. I like to cook good food and put a lot of time and love into this.
Can you tell us a bit about your professional background?
By education, I have a master's degree in Business Development from IHM Business Scholl. In terms of career, I would say that sales and HR are the common thread. I actually have over 25 years of experience in sales in various roles.
What is it about HR that interests you?
HR is simply a lot of fun! It is a subject area in continuous development - and I find that very inspiring. Because I've been in this business as long as I have, I've been exposed to much of the technological journey. Right from the time when everything was paper-based and completely manual - and up to today, where more and more is being digitized, electrified and artificial intelligence is being used.
And what a journey it has been! I have really experienced how organizations have embraced new HR solutions. I have had the pleasure of seeing how HR departments value structure, in both personnel and competence, in everything that touches human capital.
Why do you thrive in sales?
Working in sales is ultimately about getting satisfied and happy customers - over time. To achieve that, you have to work on creating familiarity and it is a long-term process. When you do this, it doesn't feel like you're just doing sales; you work with counselling, with people and with relationships. When you are going to work in sales, it is incredibly important to work with a solution and a message that you both believe in and stand for. That's when we create magic and that's when we get happy customers.
What do you think Sariba has to offer the Swedish market?
I believe that we have so much good experience, and so many excellent customer cases from Norway that we should refine this in Sweden. We have a fantastic organization with so many talented people, with deep expertise. We have an excellent solution based on SAP , SAP SuccessFactors and all ad on functionalities. We simply have a fantastically good offer, a wonderful foundation, a product that I think fits perfectly in the Swedish market!
Why do you want to work in Sariba?
That is simply the challenge - It is great fun to be able to join Sariba's journey in Sweden. All my new colleagues have fantastic skills, and Sariba is an incredibly good organisation. That, coupled with the fact that we will grow and take shares in Sweden, is what I like very much! Now we will position ourselves and grow. We must become recognizable and we are going to win market shares. And that is precisely why I want to work in Sariba.
What motivates you?
Being able to spend the days with wonderful colleagues who inspire, who give good input and where everyone contributes, motivates me! I am also motivated by being around competent people, by commitment and creative and good customer dialogues.
What are you looking forward to, right now?
Right now I'm looking forward to Sariba's Christmas party. It will be nice to finally meet all my new colleagues. I am also looking forward to Christmas, of course, and at the same time I am looking forward to everything we will achieve in 2023!
I am so happy that we have Thomas on the team. With Thomas as our man in Stockholm and Sweden, I am confident that Sariba will be put on the Swedish HR map. Thomas is a man with an incredible amount of good and relevant experience. In addition, he is really nice. Sariba's future Swedish customers should rejoice
Cecilie Eckhardt – Sales Director Sariba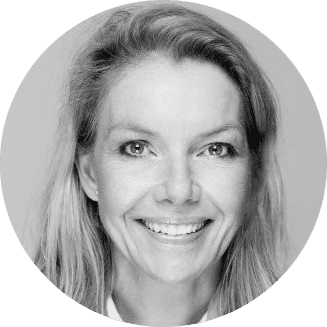 Cecilie Eckhardt
Sales and Marketing Director
I am so happy that we have Thomas on the team. With Thomas as our man in Stockholm and Sweden, I am confident that Sariba will be put on the Swedish HR map. Thomas is a man with an incredible amount of good and relevant experience. In addition, he is really nice. Sariba's future Swedish customers should rejoice