It is with great pleasure that we can announce that Bertel O. Steen has chosen Sariba as a partner. Together, we will streamline and modernize their HR processes. We will do this by using Sariba People Centric , our module-based HR system based on SAP SuccessFactors . The car and real estate group Bertel O. Steen AS is a group under the holding company Bertel O. Steen Holding AS. At the end of 2019, the group had a turnover of NOK 15 billion and employed 2,550 FTEs. The head office is located in Lørenskog municipality.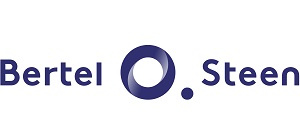 "I am incredibly pleased that Bertel O. Steen has chosen Sariba as their partner, when they are about to take their HR processes to new heights. The project starts as early as February, and I look forward to seeing what gains they will quickly reap when the new solution is in place." says Cecilie Eckhardt, Saribas Sales Director .
If you want to know more about Sariba People Centric or digitization of your HR solutions, you are welcome to contact us.