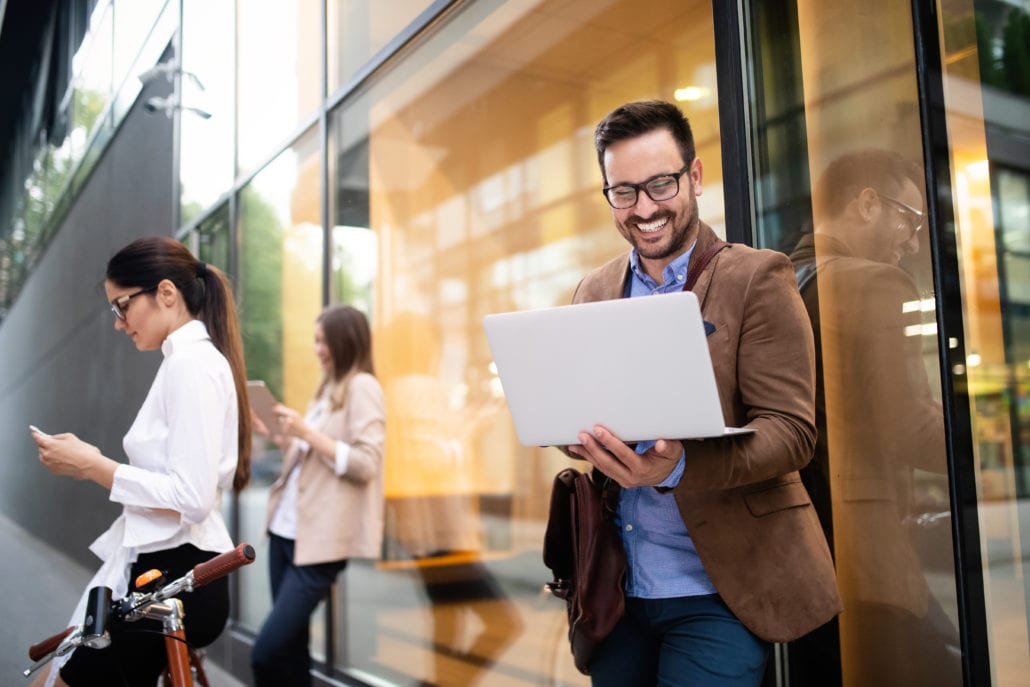 We are expanding our delivery centre in Spain with more integration experience; would you like to join us?
You will be one of our valued experienced technical SAP Cloud and SuccessFactors Consultants and take part in building up a new delivery center in Spain with focus on enabling the Intelligent Enterprise and driving digitization based on SuccessFactors HXM solutions and SAP cloud technology for the Nordic and European market.
We are looking for skilled and highly motivated consultants with technical skills to build a team who can develop the best-in class implementation methodologies, integrations, extensions and packaged solutions. You will have a central role in solution design and implementation of the latest technology from SAP SuccessFactors, SAP Cloud, Integration tools, Intelligent Services and HXM Analytics. If you have experience with SAP SuccessFactors integrations and would like to take on this technical and personal challenge, we strongly encourage you to take the leap right now!
About Sariba
Sariba AS is a Norwegian owned consulting company that works to make the workday easier and better for employees, managers and those who work within HR. This is achieved by delivering products, services and advisory within HR Strategy, HR Processes and HR Technology. Sariba where founded in 2000 and we are currently celebrating two decades working with the best-in-class HR-solution the market has to offer; SAP!
Since the beginning of our SAP journey we have been working hard to be the best Norwegian consulting company within SAP HCM. We are bold enough to claim that we have achieved this, and we are now working hard to be the best within SAP SuccessFactors as well. We are proud to say that SAP has elected us SAPs Norwegian Partner of the year, so our strive for success is paying off and getting us in the right direction. In Sariba, competence is key to our success and if you are our new colleague, you will experience that knowledge sharing is something we strive to accomplish on a daily basis.
Our team, consisting of 40 dedicated, talented and engaged colleagues, are based in Norway, Sweden and Spain, and if you join us you will be working on both local and international projects.
Qualifications
• Bachelor's degree in relevant fields of study
• At least 3 implementation projects including integrations with SuccessFactors HXM (any module)
• Business fluent in English as well as Spanish
• Knowledge of the SAP pre-packaged solutions such as Full Cloud (Point-to-Point), Core Hybrid (Business Integration Builder) and Side-by-side
• Familiar with transport modes such as SFTP, AS2, WebServices, SOAP or RFC's
• Knowledge of formats such as XML, JSON, CSV/XLS, ALE/IDOC or Flat files
• Used to work with encryption, archiving and error handling
• Familiar with SuccessFactors API's Compound employee and OData
• Knowledge of SAP HCM or SuccessFactors is a plus
• Experience with integration middleware's such as SAP BTP/CPI/HCI, SuccessFactors Integration centre, SAP PI, Boomi or MuleSoft
• Experience with scripting (JavaScript or Groovy), XML Path Language (XPATH) and Extensible Stylesheet Language Transformations (XSLT)
• It would be an advantage to have certifications on any of these technologies
We would like you to:
• Be able to take responsibility of all the technical aspects in the project including workshops, design, implementation, testing and deploy
• Have team building capabilities
• Have a customer service orientation
• Have strong analytical skills
• Have good communication skills
• Deliver your projects on time and on budget
The job is:
• A permanent contract
• A fulltime position
• Located in Spain – either Madrid office or remote
• Comes with attractive salary package
Would you like to join our team and be a part of a group of highly competent colleagues, in an exciting, growing company? If yes, do not let this chance pass you by, and send in your application today. Please send your application to Marita Johansen or Robert Lorentzen. You may also contact Marita or Robert if you have any questions.